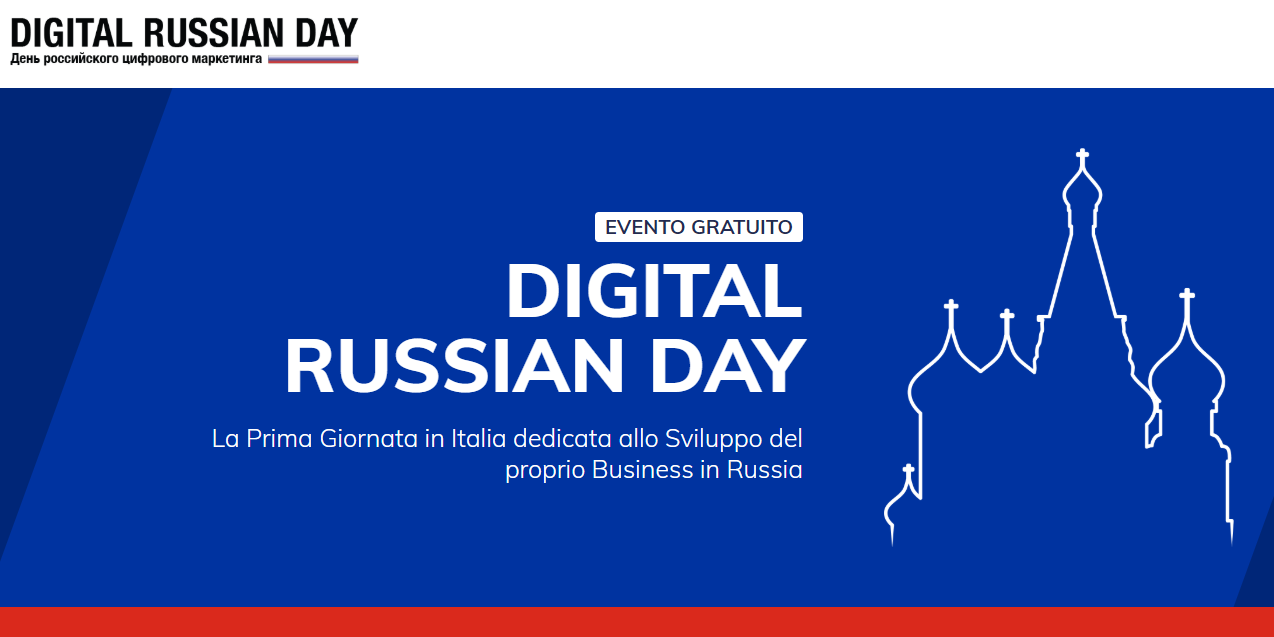 Il 4 novembre si terrà il Digital Russian Day, la prima giornata in Italia dedicata allo sviluppo dei business in Russia. L'evento è organizzato dal Gruppo Triboo e Promos Italia, in collaborazione con Yandex, società ICT russa proprietaria del l'omonimo nonché primo motore di ricerca locale. L'evento si svolgerà a Milano, presso Palazzo Turati, nello stesso giorno in cui in Russia si celebra la Giornata Nazionale dell'Unità.
La partecipazione è gratuita, ma i posti sono limitati! Iscriviti tramite il link di seguito.
Digital Russian Day: di cosa si tratta?
Il Digital Russian Day del 04/11 nasce dall'esigenza di offrire una giornata formativa che permetta alle aziende di comprendere come approcciare in maniera efficace il mercato russo. Un evento unico dove, per la prima volta in Italia, saranno protagonisti i principali player russi, come Yandex, VK, Sercons, Triboo, Boxberry,

SEMrush

,

Global Blue.

S

i rivela dunque un'opportunità unica, considerata l'attuale assenza

 per alcune di queste realtà di uffici di rappresentanza in Italia.
Al Digital Russian Day verranno approfonditi diversi temi inerenti al digital marketing in Russia, dalla delineazione dell piano marketing, al posizionamento e promozione del brand/prodotto. Dalle certificazioni doganali, alla gestione logistica dell'e-commerce cross-border. Gli esperti del settore racconteranno quali sono i passi da compiere per una strategia vincente di internazionalizzazione e quali, invece, da evitare.
Il programma della giornata tocca le principali tematiche che è necessario conoscere prima di approcciare il mercato russo. Nello specifico, saranno identificate le piattaforme da utilizzare per raggiungere gli utenti russi e l'identikit del consumatore turista tipo, con focus sul fashion. Verranno poi introdotti gli strumenti offerti da Yandex, e le relative strategie SEO, per posizionare in modo efficace le aziende sul web. Di seguito, saranno analizzate le strategie di social media marketing specifiche per VK, il principale social network russo. Infine verrà spiegato come gestire e tracciare la spedizione di prodotti sugli e-commerce (in modalità cross-border) verso la Russia, considerando il tema di certificazioni: quali sono e come ottenerle per esportare prodotti conformi alle normative russe.
Il Programma dell'evento
13.30 – 14.00




Registrazione

---

14.00 – 14.10




Welcome di Promos Italia




LE POLITICHE SUL DIGITALE DEL SISTEMA CAMERALE

Andrea Bonalumi Dirigente Promos Italia

---

14.10 -14.30




Digital Marketing




GLI INGREDIENTI PER UNA STRATEGIA VINCENTE

Darja Janovica-Marcenko Head of Digital Marketing Russia Triboo East Media

---

14.30 – 15.00




La Shopping Experience del Turista Russo




SPUNTI DI RIFLESSIONE

Antonella Bertossi Partners Relationships & Marketing Manager Global Blue

---

15.00 – 15.30




Beyond Search




DEVELOPING EFFECTIVE ADS STRATEGIES FOR THE RUSSIAN MARKET*

Mariya Dirina Key Account Lead Europe Yandex

---

15.30 – 16.00




Oltre a Google




COME DOMINARE IL MERCATO RUSSO CON STRATEGIE SEO

Emanuele Arosio 

SEMrush Ambassador – Head of Global SEO Triboo 

Lina Prudnikova 

Russian SEO Specialist Triboo

---
16.00 – 16.20




Coffee Break

---

16.20 – 16.50




VK for Fashion Brands




BUILDING CONNECTION AND GROWING SALES*

Anna Kashitsyna VK Client Service Manager

---

16.50 – 17.10




Cross-Border to Russia




EFFICIENT DELIVERY OF GOODS TO RUSSIAN CONSUMERS*

Alexander Krasnov Business Developer Italia Boxberry

---

17.10 – 17.30




Certificazione


EAC*

ENTRARE NEL MERCATO RUSSO SENZA OSTACOLI

Valeria Vinogradova 

Business Developer Manager e Sales Group Head Sercons

Elena Yantareva 

Business Developer Manager e Certification Specialist Sercons

---

17.10 -17.30




Case Study




CASI DI SUCCESSO DELLE AZIENDE ITALIANE

---

18.00 – 19.30




Cocktail

---
*intervento in lingua inglese
Per partecipare, iscriviti cliccando sull'immagine 
---
Vuoi scoprire tutte le novità del digital marketing in Russia nel 2020? Scarica questo report firmato East Media e non perdere l'occasione di scoprire come strutturare al meglio la tua digital strategy.
Vuoi saperne di più? Scarica il report cliccando sull'immagine sotto!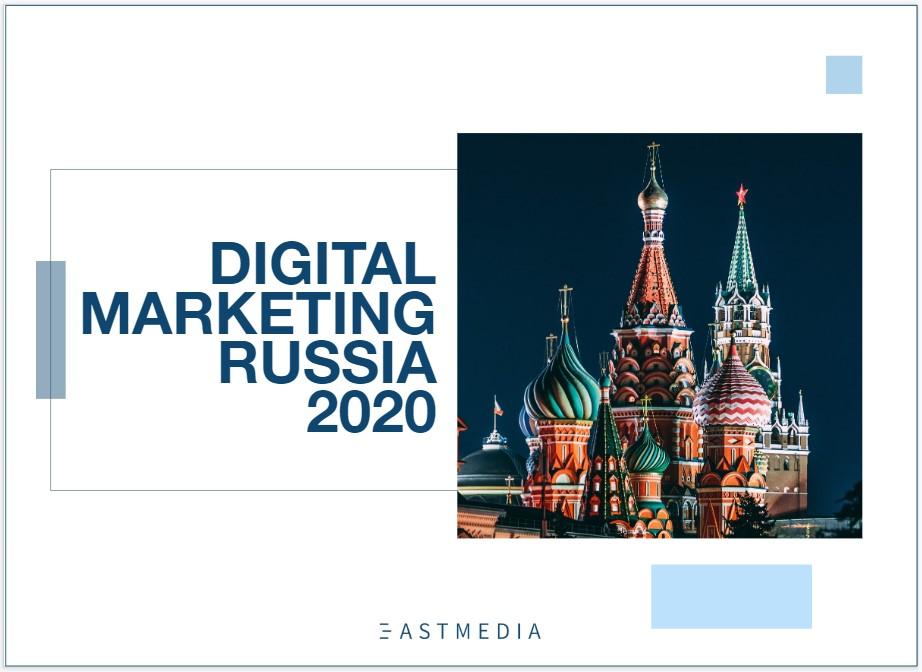 Visita il nostro sito e iscriviti alla nostra newsletter per rimanere sempre aggiornato.
Per scoprire quale sia la STRATEGIA di DIGITAL MARKETING più adatta al tuo business contattaci: info@east-media.net