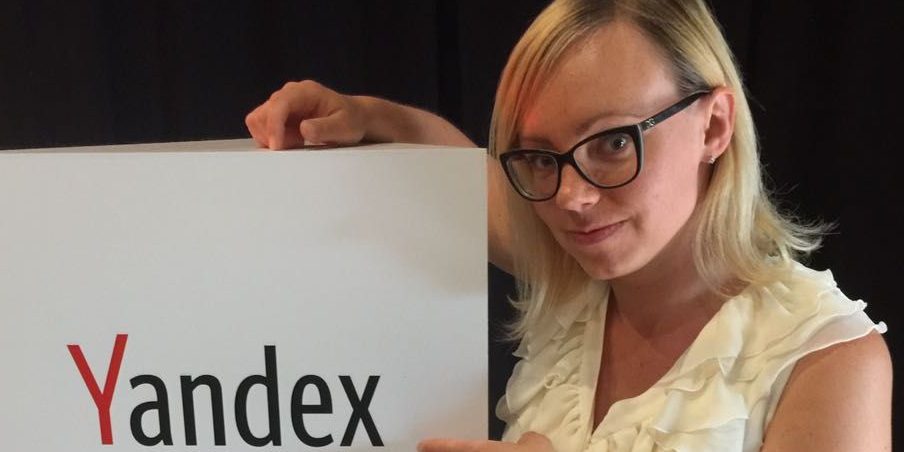 Milano 06/06: "Yandex Meet Up!" l'evento per il business in Russia
Chi vuole fare business in Russia sicuramente dovrebbe conoscere Yandex. È il primo motore di ricerca e il maggiore network pubblicitario nel Paese degli Zar. Quest'anno l'evento che porta i manager dell'azienda russa in giro per il mondo si terrà a Milano. Il giorno da appuntarsi è Giovedì 6 Giugno 2019, quando anche la nostra Darja Janovica-Marcenko (Digital Marketing Strategist Russia – Triboo East Media) sarà tra i relatori allo "Yandex Meet Up!".
Certificata da Yandex per il Digital Advertising, Darja interverrà al Meet Up nel pomeriggio di Giovedì per dare dei takeaway sulle strategie da adottare quando ci si vuole internazionalizzare sul mercato Russo, in particolare attraverso Yandex.
Indicizzare su Yandex come leva di Marketing per il mercato russo
Yandex: un must have per la Russia
La Russia per usare un eufemismo è "piuttosto" vasta con 11 fusi orari e più di 144 milioni di persone. La densità varia da zona a zona, ma a parlare l'Inglese è meno del 15% della popolazione. L'alfabeto cirillico infatti, domina nelle ricerche su internet, le quali non sono fatte preferibilmente su Google, motore di ricerca a cui siamo abituati, bensì su Yandex. La source engine che detiene il primato all'ombra del Cremlino raggiunge infatti un maggior numero di utenti. Specialmente se si tratta di potenziali clienti anche al di fuori di grandi città come Mosca e San Pietroburgo. Viene utilizzato da 6 utenti russi su dieci ed è popolare anche in Paesi confinanti come Bielorussia, Kazakistan e in Turchia.
Nell'evento "Yandex Meet Up!" Darja racconterà in particolare quali sono gli errori più comuni nel processo di internazionalizzazione sul mercato russo attraverso Yandex e darà degli insight a riguardo.
Mondiali di calcio: in Russia la partita l'hanno vinta Yandex e VKontakte
Il programma dell'evento
14:00 – Registrazione e caffè di benvenuto
14:30 – Yandex e digital advertising in Russia: fatti e cifre
Maria Dirina Key Account Group Head, Yandex
15:00 – Yandex.Direct: il tuo one-stop shop per l'advertising sui mercati che parlano Russo
Maria Dirina Key Account Group Head, Yandex
15:45 – Pausa caffè
16:15 – L'advertising Network di Yandex
Liubov Butenko Senior Product Marketing Manager, Yandex.Direct
17:00 – Yandex: un successo locale
Darja Janovica – Marcenko Head of Operations Russia, Triboo East Media
17:30 – Perché lavorare con Yandex
Anna Volkova Country Head Italy, Yandex
18:00 – 19:00 – Networking
---
Per mantenere alto l'engagement con i consumatori russi e i potenziali tali, è sempre bene continuare a farsi sentire. Da una parte si possono sfruttare tutta una serie di strategie di comunicazione. Dall'altra, invece, sfruttare i banner adv per arrivare per arrivare al cuore del target.
Vuoi saperne di più? Visita la pagina:

Visita il nostro sito e iscriviti alla nostra newsletter per rimanere sempre aggiornato.
Per scoprire quale sia la STRATEGIA di DIGITAL MARKETING più adatta al tuo business contattaci: info@east-media.net